Congratulations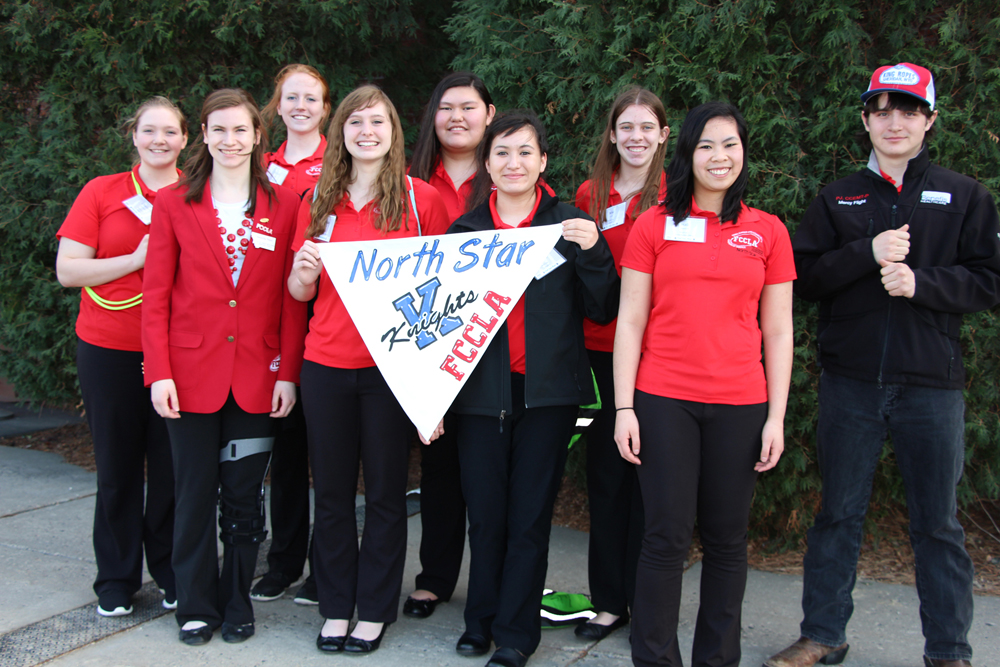 FCCLA competed very well at the State competition in Billings in March.
Results

Upcoming Events
Mon., May 2nd, Jason Groseclose Memorial track meet in Rudyard starting at 3:00 p.m.
Tues., May 3rd, JH track meet in Havre.
Tuesday and Wednesday, May 3rd and 4th, "The Crenshaw Family Reunion" play in the Pit in Rudyard at 7:00 p.m.
Thurs., May 5th, Great Falls Frosh meet (freshmen only) starting at 3:45 p.m.
Friday and Saturday, May 6th and 7th, State Music Festival in Helena.
Announcements
Voter Registration for School Election
Notice of Annual School Election
Environmental Assessment for Quality Schools Grant
4 Day School Week Information
Q & A Document+
OPI Study of 4-Day



MISSION STATEMENT


North Star Schools is dedicated to providing the youth of our community with a safe and stable learning environment. Students attending our schools will develop individuality, integrity, respect and a strong work ethic. Our graduates will be leaders in their communities who show generosity toward others and a thirst for knowledge.